News
The Largest Aquarium in Vietnam: Sea Shell Aquarium
The largest aquarium in Vietnam, Sea Shell Aquarium, which situated on Phu Quoc Island, was designed, manufactured, commissioned, and installed by ADEC LSS.
Sea Shell Aquarium, which is in the top ten largest aquariums in the world that opened on April 26, 2022, has a buildup of approximately 27,500 sqm. The design of the turtle shaped building was inspired by the legendary resident of Hanoi's Hoan Kiem Lake.
ADEC has completed turnkey ready delivery of life support systems for the Sea Shell Aquarium.
The following services provided by ADEC have been completed:
· Conceptual Design
· Architectural Design
· Design & Engineering
o L.S.S
· Supply
o L.S.S
o Automation and Control Panels
· Onsite Installation & Commissioning
o L.S.S
o Automation and Control Panels
· Project Management
o Aquarium Specialist Works
o L.S.S
The total water volume of all the aquariums is more than 20 million liters of salt and freshwater. Approximately 90 different life support systems have been installed by ADEC.
ADEC produced and supplied 14 record breaking MS-1000 protein skimmers (Certified by Official World Records) and more than 70 compact filter systems for this project.
ADEC produced and supplied 92 protein skimmers, installed more than 380 individual pumps. Approximately 16.5 km of PVC pipe ranging from 25 mm to 710 mm was installed and used approximately 8 tons of PVC solvent cement.
More than 500 m3 of biological media and more than 630 tons of AFM were installed. At the construction peak ADEC had around 50 full-time workers on-site.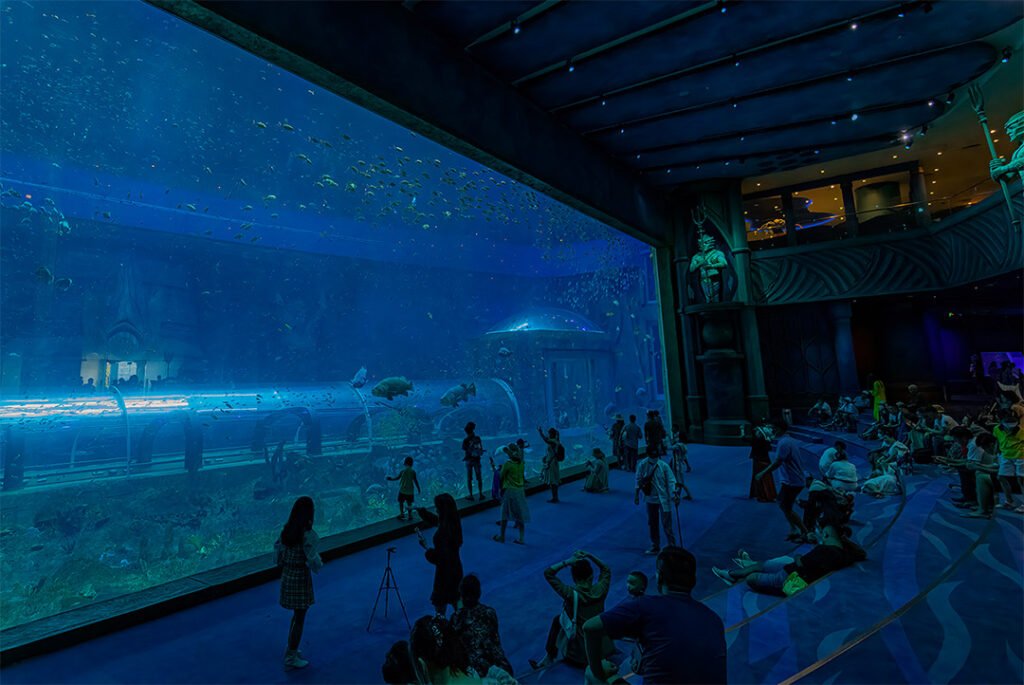 The Sea Shell Aquarium is part of the Vin-wonders Theme Park and is free to visit with theme park admission. Vin-wonders is the largest theme park in Vietnam set over 24 hectares of beachside real estate.
Please get in touch with us at info@adeclss.com for more information or to discuss the next public aquarium project.